Managing Partner Nicolas Audier Receives Award from the Ministry of Planning & Investment
A&P Managing Partner Nicolas Audier this week received an award from the Ministry of Planning & Investment ("MPI").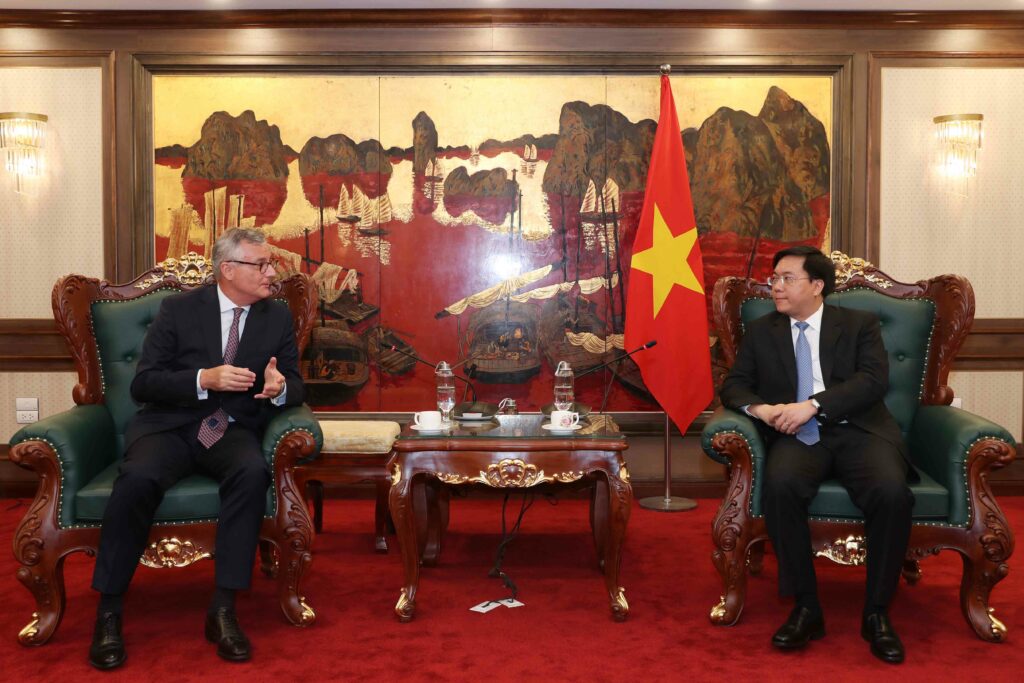 Presented at an event in Hanoi, the Vice-Minister of Planning & Investment awarded Nicolas with a commemorative medal for his "contribution to the cause of planning and investment in Vietnam" during the negotiation, ratification, and implementation of the EU-Vietnam Free Trade Agreement ("EVFTA").
Nicolas was one of the most prominent advocates for the agreement, leading regular trade delegations to Brussels and meeting with President Jean-Claude Juncker, EU Trade Commissioners Celia Malmstrom and Phil Hogan, and Members of the European Parliament. This included regular presentations to the Parliament's International Trade (INTA) Committee.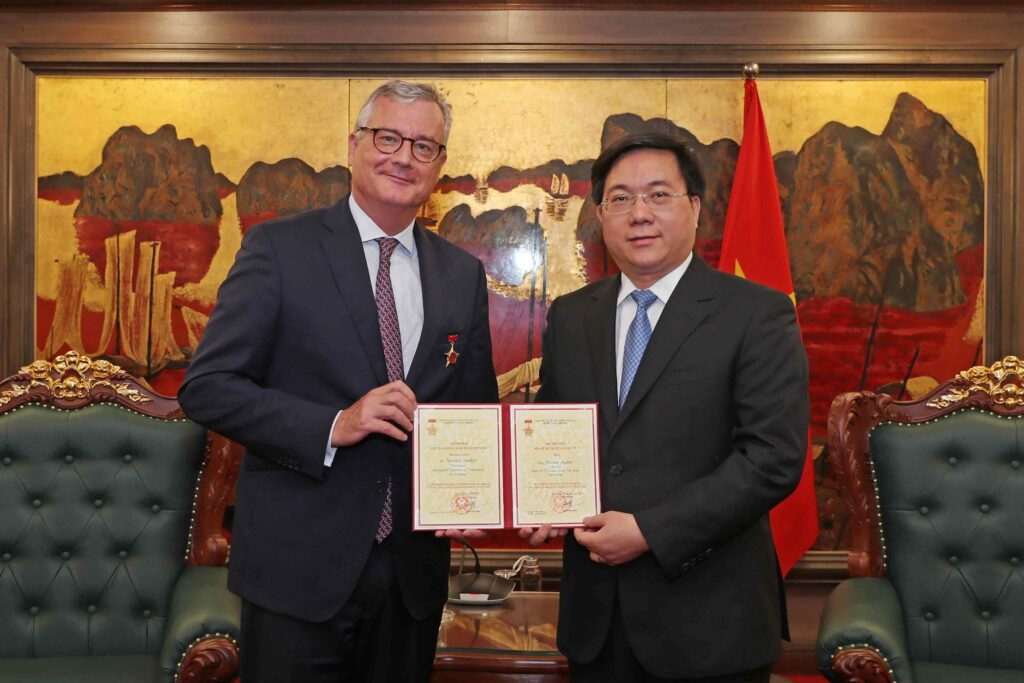 He also held regular meetings with political leaders in Hanoi, speaking at events with the Prime Minister, Vice-Prime Ministers, and Government Ministers; as well as People's Committees in different provinces across Vietnam.
Nicolas continues to be an advocate for the EVFTA, speaking at events such as the "access to the market" webinar with Business France and the Ministry of Economy and Finance, as well as a recent "roundtable" event with the EU Delegation to Vietnam in Hanoi.