A&P Managing Partner Nicolas Audier Spoke at a Roundtable Event on the EVFTA
On 26 March, A&P's Managing Partner Nicolas Audier was a panelist a roundtable event in Hanoi on Small and Medium-Sized Enterprises ("SMEs") and the EU-Vietnam Free Trade Agreement ("EVFTA").
Organized by the Delegation of the European Union to Vietnam, the event also featured a panel of speakers including the Ministry of Planning and Investment ("MPI"), the Vietnam Chamber of Commerce and Industry ("VCCI") and the Vietnam Association of Small and Medium Enterprises ("Vinasme"). The roundtable is the third panel discussion on the landmark free trade agreement since it entered into force on 1 August 2020.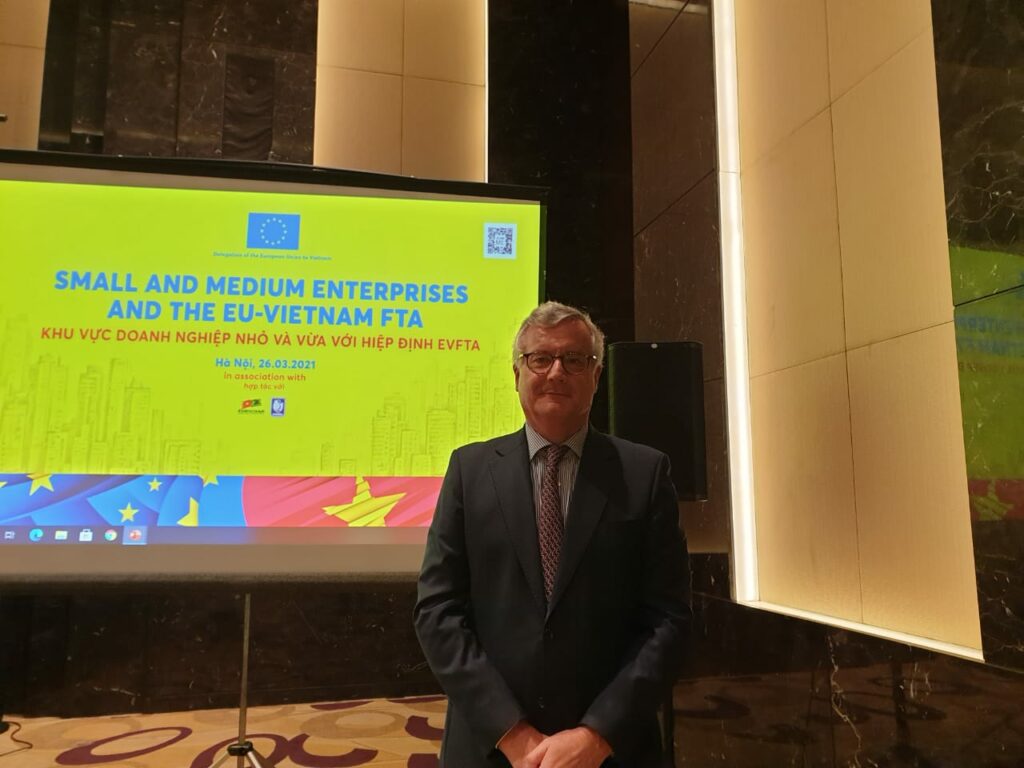 Speaking as the former Chairman of the European Chamber of Commerce in Vietnam ("EuroCham"), Nicolas discussed the perspectives of European SMEs on the EVFTA. He said that European SMEs are positive and optimistic about the agreement and the opportunities it brings to access Vietnam's fast-growing market. However, challenges such as administrative procedures and technical barriers to trade remain.
Nicolas also discussed the importance of free trade agreements such as the EVFTA for small and medium-sized companies. SMEs make up around 98 per cent of Vietnamese enterprises and about 40 per cent of GDP. However, unlike large multinational companies, SMEs often lack the resources and networks to access international markets. Free trade agreements can give SMEs the frameworks and tools to grow and build new trade partnerships.
For more information about the EVFTA and the opportunities for European SMEs considering doing business in Vietnam, read this article from A&P Attorneys Christophe Cougnaud and Nguyen Thi Huong Giang.