Welcome to the latest edition of our regular legal update from the A&P Vietnam office. This week, we highlight new regulations on quarantine for COVID-19 and new regulations on construction projects. To learn more about one of these changes, just contact our office for more information.
---
New Quarantine Regulations Enter into Force
Over the last few weeks, Vietnam has seen a new wave of COVID-19. Most of the infections are concentrated in Northern and Central regions, and clustered around known 'hotspots', with mass testing helping to uncover and manage cases in these areas.
Responding to this rising infection rate, the government has introduced new regulations on the length of quarantine for arrivals to Vietnam. Earlier this month, the National Administration Committee of COVID-19 Pandemic Prevention issued Telegraph No. 600/CD-BCD. This regulation increased the length of isolation on arrival from 14 to 21 days, and therefore will be important for foreign workers, technicians and managers wishing to come to or return to Vietnam for business activities. Telegraph 600 requires people to follow specific restrictions even after the end of this quarantine period. For instance, those leaving managed isolation facilities must inform the local authorities of their residence address, continue to monitor their health at home, and provide daily health updates to local officials. New arrivals must also use IT applications to monitor epidemic prevention and contact medical faculties if there are signs of COVID-19 such as fever, cough, sore throat, shortness of breath, loss of taste, or fatigue.
Those isolating at home should not leave their residence unless required to do so for work or other essential activities. In this situation, the local police or health authorities must be informed and the '5K recommendations' should be followed: wearing face masks, not gathering, disinfection, social distancing, and health declarations.
If someone needs to move to another area, the units or agencies managing the foreign workers must inform the Centers for Disease Control in their current and prospective localities so that their health can continue to be monitored.
Last, but not least, people must be tested for COVID-19 one week from the end of their quarantine. If this test is negative, health monitoring should continue for another week. If the test is positive, quarantine at medical facilities is required.
New Administrative Procedures in the Construction Sector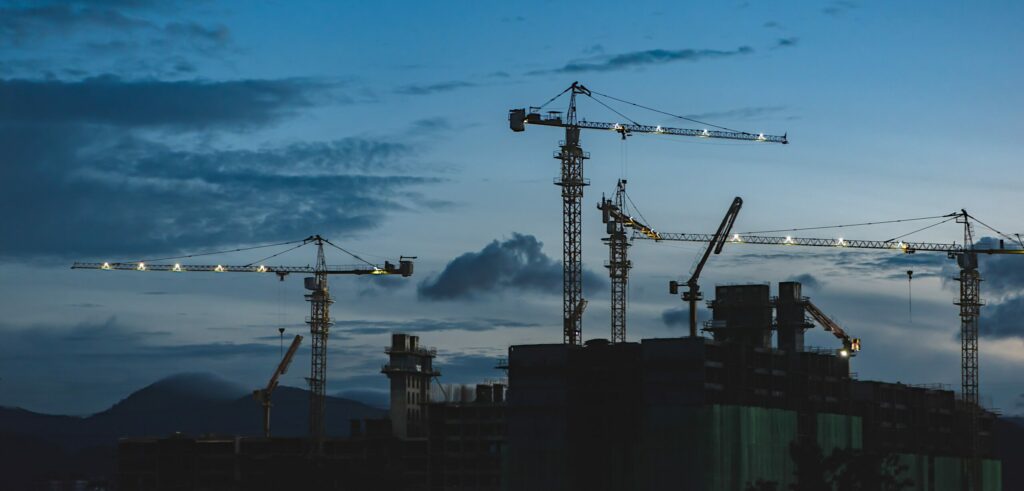 The government has issued several regulations on construction in recent months – which we discussed here and here – following the implementation of the new Law on Construction on 1 January 2021.
The latest regulation – Decision No. 477/QD-BXD – was issued on 29 April, announcing four new administrative procedures at central and provincial levels regarding the quality management of construction works. The procedures concern the giving of opinions on safety assessments for specialized constructions and on constructions that are out-of-date but still required for use.
In particular, once assessments on quality management are received, the owner or manager of the construction work must submit a report in order to receive a notice of approval. Meanwhile, for out-of-date buildings, owners or managers must submit a report 12 months prior to completion of construction works outlining the plans to repair, reinforce, or renovate the building.
These reports must be submitted to the Ministry of Construction (for national-level construction projects) or the relevant People's Committee (for provincial-level projects). In both cases, the approval process will take 14 days from the date the report is received.
---
For more information about investing or doing business in Vietnam, contact us on contact@apflpartners.com.