Nicolas Audier interviewed on the EU-Vietnam Free Trade Agreement
Managing Partner Nicolas Audier was interviewed in CafeF, a Vietnamese language website, last week. It came after his recent appearance at the EU-Delegation roundtable discussion on the EU-Vietnam Free Trade Agreement (EVFTA). Those who missed it can read more about the event here.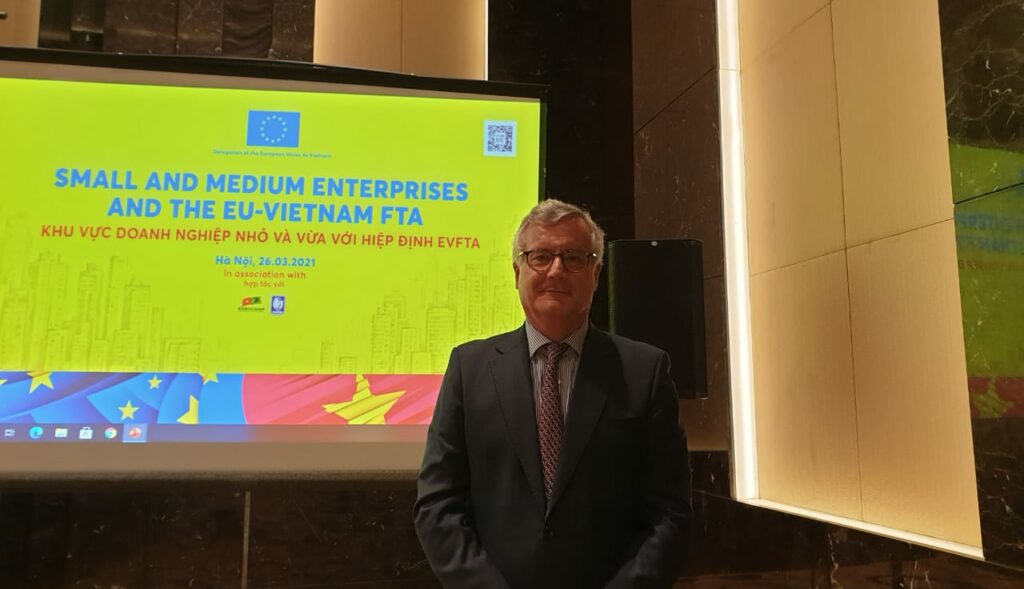 Speaking after the event in Hanoi, which discussed the opportunities for Small and Medium-sized Enterprises (SMEs) now that the EVFTA has entered into force, Nicolas highlighted how investment projects take time to mature and that companies implementing projects now would have begun their plans in 2019 or 2020. However, he emphasized that trade and investment flows will increase thanks to the EVFTA as well as other free trade agreements such as RCEP and CPTPP.
In the interview, Nicolas also discussed the EU as an investment partner and the need for international and domestic investors to work together. Turning to Vietnam's future growth and development, he stressed that Vietnam is now attracting more investment in high-skilled sectors; not just traditional industries like footwear, textiles, and manufacturing. The interview concluded with the issues of 'vaccine passports' – and how Vietnam could use these to encourage more investment – and how the complicated procedures around land-use permits can hinder FDI.
You can read the full interview in Vietnamese here.