Audier & Partners Speaks at the 2020 ASEAN Law Forum in Hanoi
Antoine Logeay, Attorney-at-Law at A&P in Hanoi, spoke at the ASEAN Law Forum 2020, "Experience Sharing of Enhanced Efficiency of Law Implementation and Enforcement of Court Judgments and Decisions in ASEAN Member States".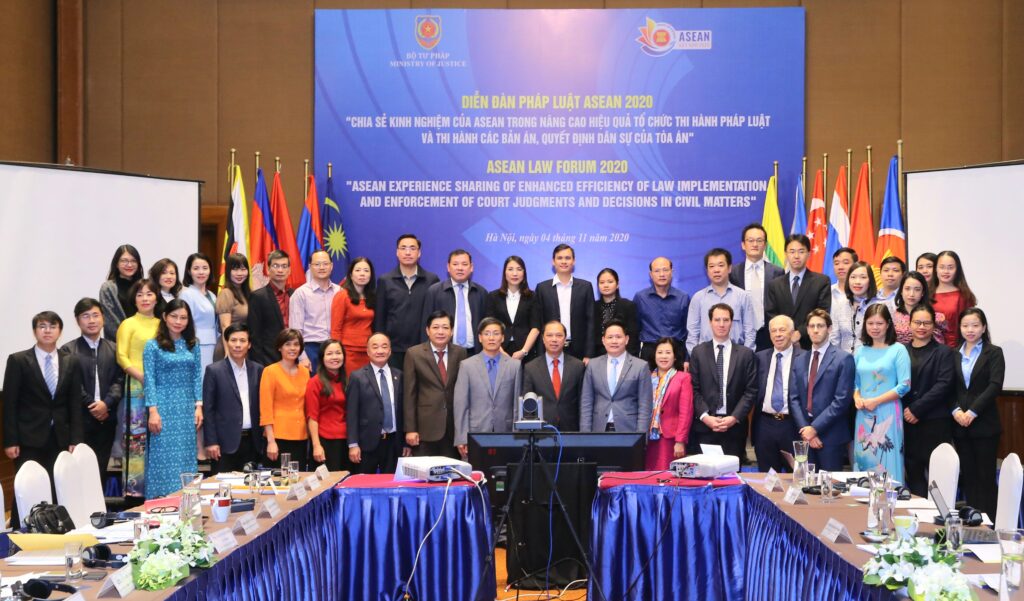 The forum was hosted by the Ministry of Justice of Vietnam and held on 4 November 2020 via video conference. Members from across ASEAN participated online while international experts based in Vietnam attended in person.
The forum was a chance for ASEAN members to share their successes and difficulties regarding the implementation of laws and the enforcement of court judgements in their own judicial systems. It also enabled members to consider different legal mechanisms for recognising and enforcing foreign judgments.
International speakers were asked to share with the forum some best practice from their countries. Experts from the United Nations Development Program (UNDP), the Japan International Cooperation Agency (JICA), and Germany presented aspects of enforcement of court judgements and some comparative observations.
On behalf of A&P, Antoine Logeay presented France's legal framework for the enforcement of court judgements in civil matters, discussing recent changes alongside the strengths and weaknesses of the current system. He also highlighted the European Union's approach for recognising and enforcing judgments as a possible source of inspiration for ASEAN's prospective legal framework.