APFL & Partners Joins the HCMC International Arbitration Conference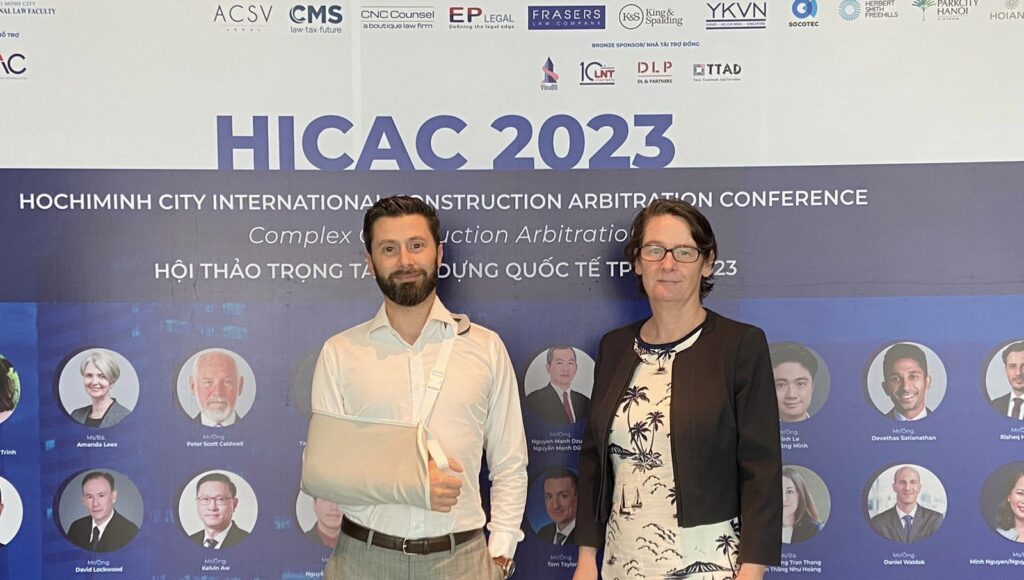 On Monday 17 April, APFL & Partners attended the Ho Chi Minh City International Construction Arbitration Conference ("HICAC 2023").
Hanoi-based Partner Bernadette Fahy and Of Counsel Christophe Cougnaud attended the event, themed around "complex construction arbitration". Organised by the Vietnam Society of Construction Law and the HCMC University of Law, the event brought together stakeholders from the construction, legal, and academic sectors to discuss the latest trends, practices, and developments in construction arbitration.
The conference took place at an important time, as Vietnam continues to see growth in construction activities. It gave attendees the chance to share best practice and insights on issues affecting the sector and the arbitration landscape in general.
The event included panel discussions on topics ranging from effective witnesses, digital technologies, regional rules, and case management in construction arbitration.
APFL is regarded as one of the leaders in both construction law and arbitration, with our partners and firm both being recognised in a number of international legal rankings. Together, we have decades of experience advising companies on complex construction projects in Vietnam as well as in international arbitration proceedings.
---
For more information about construction law in Vietnam, or arbitration, just contact us on: contact@apflpartners.com