Roadmap for Southeastern Vietnam's Socio-economic Development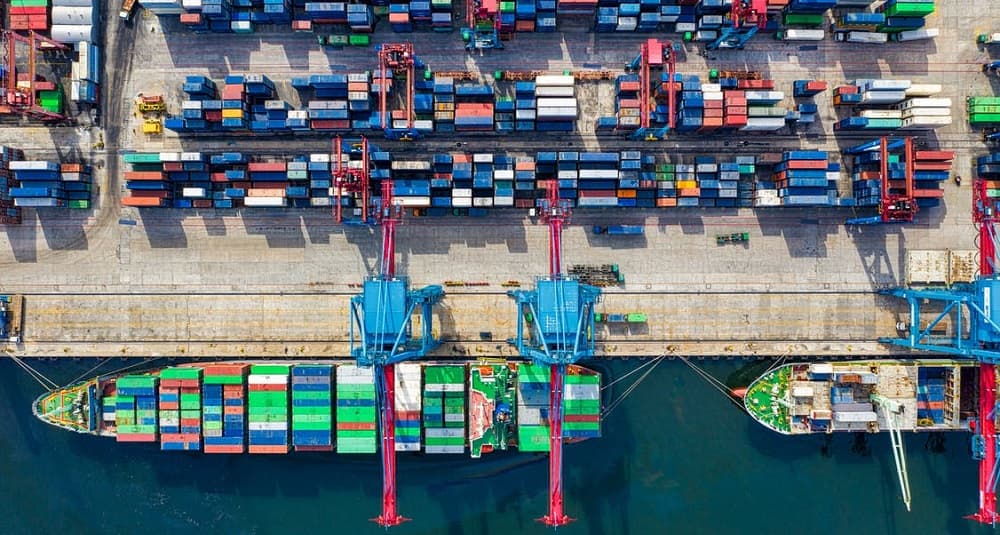 Last month, the government issued a major new Resolution on the socio-economic development of Southeastern Vietnam to 2030, with a vision to 2045.
Resolution No. 154/NQ-CP ("Resolution 154"), issued on 23 November, outlines the government's plan to implement Resolution No. 24 NQ/TW dated 7 October 2022 of the Political Bureau on the social and economic development and assurance of defense and public security of the Southeast region of Vietnam.
Resolution 154 contains three important provisions:
Firstly, it aims to strengthen the connection between industrial and manufacturing zones in order to establish industrial clusters. In particular, the government intends to build several concentrated IT and digital tech zones in and around Ho Chi Minh City (HCMC). These hubs aim to stimulate investment in and the production of electrical and electronic products, the Internet of Things (IoT), and Artificial Intelligence (AI) in Dong Nai, Binh Duong, and Ba Ria – Vung Tau provinces.
Secondly, it aims to develop the region into a service center of Southeast Asia in terms of finance, trade, tourism, and international exchange. In particular, the government is hoping to develop high-quality added-value services in finance, banking, and insurance; information technology; science and digital technologies; telecommunications; travel; and logistics. This includes plans to develop national and international logistics around seaports, airports, international border gates, and important economic corridors and trade routes in HCMC, Binh Duong, Dong Nai, Ba Ria – Vung Tau, and Tay Ninh.
For instance, in Ba Ria – Vung Tau, the government plans to develop the province into a marine economic centre. This will include a tourist seaport and other forms of eco-tourism, convalescence, culture, sports, and entertainment services. The government also intends to create a free-trade zone associated with the Cai Mep Ha area seaport and develop Vung Tau into a world-class tourism center. Meanwhile, in HCMC, the government plans to focus on financial services.
Thirdly, Resolution 154 provides a complete list of the infrastructure projects to be implemented for 2022-2030 using the state budget. This list includes constructing road, rail, and transport networks to link ports, airports, and major cities as well as major logistics improvements at these trade and transport hubs:
| | | | |
| --- | --- | --- | --- |
| No. | Project names | Project owners | Estimated time for implementation |
| 1 | Investment and development of port logistics system in Ba Ria – Vung Tau | People's Committee of Ba Ria – Vung Tau province | 2022 – 2030 |
| 2 | Investment and development of port logistics system in Ho Chi Minh City | People's Committee of Ho Chi Minh City | 2022 – 2030 |
| 3 | Investment in construction of Ho Chi Minh City – Moc Bai expressway | People's Committee of Ho Chi Minh City and People's Committee of Tay Ninh Province | 2022 – 2027 |
| 4 | Investment in construction of Ho Chi Minh City – Chon Thanh expressway | People's Committee of Binh Duong province | 2022 – 2030 |
| 5 | Investment in construction of Dau Giay – Lien Khuong expressway | Ministry of Transport and relevant localities | 2022 – 2030 |
| 6 | Investment in construction of Go Dau – Xa Mat expressway | People's Committee of Tay Ninh Province | 2022 – 2030 |
| 7 | Investment in construction of Chon Thanh – Duc Hoa expressway | Ministry of Transport and relevant localities | 2022 – 2030 |
| 8 | Investment in construction of Chon Thanh – Gia Nghia expressway | People's Committee of Binh Phuoc province | 2022 – 2030 |
| 9 | Investment in construction of a route connecting Long Thanh International Airport (National Highway 20B) | Ministry of Transport and relevant localities | 2022 – 2030 |
| 10 | Investment in completing the coastal road in Ba Ria – Vung Tau province | People's Committee of Ba Ria – Vung Tau province | 2022 – 2030 |
| 11 | Investment in completing the coastal road in Ho Chi Minh City | People's Committee of Ho Chi Minh City | 2022 – 2030 |
| 12 | Ho Chi Minh City Urban Railway Line | People's Committee of Ho Chi Minh City | 2022 – 2030 |
| 13 | Urban railway connecting Ho Chi Minh City with Binh Duong, Dong Nai | People's Committee of Ho Chi Minh City and relevant localities | 2022 – 2030 |
| 14 | Investment in construction of Bien Hoa – Vung Tau freight railway connecting with Cai Mep – Thi Vai seaport | Ministry of Transport and relevant localities | 2022 – 2030 |
| 15 | Investment in Ho Chi Minh City – Can Tho railway line | Ministry of Transport and relevant localities | 2022 – 2030 |
---
For more information about Resolution 154, including the complete list of projects, please contact our team on: contact@apflpartners.com