Long-awaited PDP 8 Receives Green Light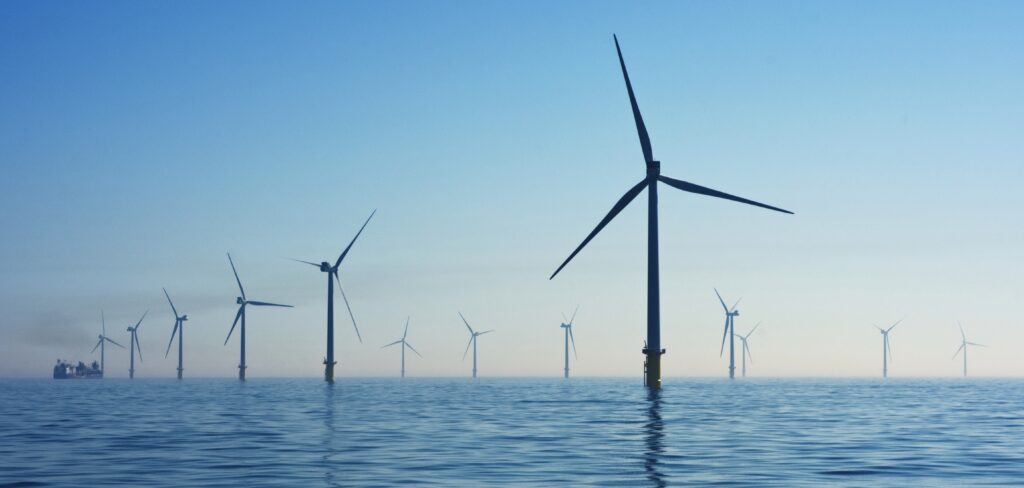 This week, the Prime Minister published a Decision to green-light the long-awaited Power Development Plan VIII ("PDP 8"). Decision No. 500/QD-TTg, dated 15 May 2023, approves the National Electricity Development Planning for 2021-2030, with a vision to 2050 ("Decision 500").
PDP 8 sets out a plan for the future of power development and consumption over the course of this decade. Importantly, it aims to increase the production and consumption of renewable energy sources such as solar and wind as well as natural gas. 
With Prime Minister Pham Minh Chinh committing Vietnam to net-zero carbon emissions by 2050 at the recent COP-26 environmental summit in Glasgow, PDP 8 outlines the country's roadmap to energy security, affordable electricity, and a reduction in fossil fuels.
The long-awaited plan has seen significant delays, with multiple revisions and various drafts of PDP 8 being approved over the last few years. As required by the Law on Planning (2017), Decision 500 will now need to be further detailed by a planning implementation plan to be prepared by the Ministry of Industry and Trade ("MOIT"). MOIT expects to submit this implementation plan to the Prime Minister in June 2023.
Highlights of PDP 8
Key takeaway: Vietnam aims to be in the top-four most reliable power suppliers in ASEAN by 2030, with its access to electricity ranking in the top three.
Renewable energy: PDP 8 aims to achieve renewable energy rates in electricity production of between 30.9 per cent and 39.2 per cent by 2030, and between 67.5 per cent and 71.5 per cent by 2050. To achieve this, two inter-regional renewable energy service and industrial centers will be created. These will cover electricity production, transmission, and consumption; renewable energy equipment in the manufacturing, construction, and installation sectors; and the construction of a renewable energy ecosystem in areas with significant potential.
International connections: PDP 8 aims to enable Vietnam to connect and share electricity with its neighbours, boosting imports from ASEAN member states and countries in the Greater Mekong Sub-region.
Energy security: PDP 8 aims to ensure that half of offices and residential buildings will consume self-generated rooftop solar power by 2030. To achieve this, the plan is targeting policies to boost the development and adoption of rooftop solar power, particularly in areas currently at risk of power shortages, such as those in Northern Vietnam.
Coal thermal power: Coal thermal projects will only be implemented if they had already been included in the amended PDP 7 and are already under construction by 2030. This means that coal thermal rates will rise to 30 GW (from 24 GW today), although PDP8 aims to completely phase out coal for power generation by 2050, replacing it with biomass and ammonia-based fuels.
Gas thermal power: PDP 8 aims to maximise the use of domestic gas for power generation, to be supplemented by imported natural gas or liquefied natural gas (LNG), if required.
Next steps
To achieve these targets, PDP 8 also includes proposals to reform the legal framework:
An amended Law on Electricity is proposed to complete policies on investment, planning, and administration of electricity prices. This would also help to develop a competitive electricity market and promote the development of renewable sources of electricity. PDP 8 also proposes amending the law to achieve drastic reductions in the energy intensity of the Vietnam and introduce mandatory sanctions and regulations on energy efficiency.
PDP 8 proposes the development of an auction and bidding mechanism to select investors along with electricity prices in the process of amending the above law and finalising the competitive electricity market model.
It also proposes a pilot with the aim of moving towards direct electricity purchase and sale contracts between renewable power producers and consumers (or "DPPA" for Direct Power Purchase Agreement), to also include regulations on the collection of fees. This should take place alongside the amendment of the Law on Electricity and the completion of the competitive electricity market model.
The impact of PDP 8
PDP 8 assumes that Vietnam will continue to see strong economic growth in the coming decades. This socio-economic development will require increasing amounts of power – with commercial consumption predicted to hit over 1,224 billion kWh in 2050.
Meeting this growing demand will require considerable foreign investment, particularly in renewables. The government estimates that the plan will need around USD 130 billion of funding to build power plants and grids alone. Following recent uncertainties in the market, PDP 8 should help to increase investor confidence in Vietnam's renewables sector.
The G7 group of nations has already promised around USD 15 billion to help Vietnam reduce its dependence on fossil fuels. However, to achieve a complete phasing out of coal, as much as USD 650 billion will be required, around 20 per cent of which will need to come over the course of this decade.
PDP8 should help to boost the amount of renewables in Vietnam's energy mix. Wind, solar, and other renewables are predicted to rise from meeting one-quarter of the country's energy needs to almost one-third in 2030. Wind alone is predicted to account for almost one-fifth of Vietnam's energy generation. Meanwhile, LNG is set to reach almost a quarter of the country's power generation capacity, a significant increase on 2020.
However, coal will retain a significant slice of the market (falling from around 30 per cent in 2020 but remaining at about 20 per cent in 2030). Once it enters into force, PDP 8 will replace the previous plan (PDP 7) which was last updated in 2016.
---
For more information about PDP 8, renewable energy in Vietnam, or doing business and investing in the country, just contact our team on: contact@apflpartners.com