APFL Of Counsel Tran Long Spoke at a Real Estate Roundtable
On 19 October 2023, APFL Hanoi-based Of Counsel Tran Long was pleased to speak at a real estate roundtable.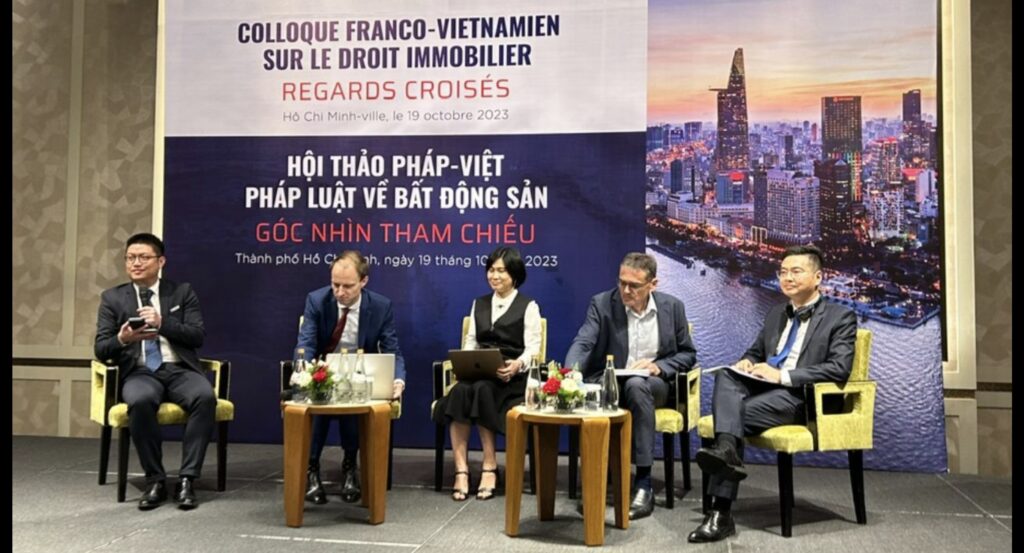 Held at the Sofitel Saigon Plaza and organised by the French Embassy in Vietnam and the French Chamber of Commerce and Industry (CCIFV), the conference brought together academics and experts in the field of real estate law to discuss emerging trends and hot-topic issues in the sector.
Moderated by CCIFV Vice-President Mr. Remi Nguyen, an Associate Researcher at the Institute for Research on Contemporary Southeast Asia (IASEC), the session, entitled "Real Estate Contracts", also included speakers drom the University of Paris II Pantheon-Assas and the Open University of Ho Chi Minh City.
Real estate legislation is a hot topic in Vietnam at the moment, in light of reforms to three important laws in the sector: The Land Law, the Law on Real Estate Trade, and the Law on Housing.
The roundtable included discussion of issues including commercial leases and contracts for the sale of real estate; the financing of real estate operations, such as securities and guarantees; acquiring and recovering land; contract execution; and land valuation.
In total, more than 160 people attended the event, which also included sessions on the legal regime for real estate and arbitration in real estate disputes. Speaking at the event, the French Ambassador to Vietnam, H.E. Olivier Brochet, applauded the role of French-speaking lawyers in bilateral cooperation.
---
APFL & Partners is recognised as one of the leading international law firms in Vietnam. Our team has particular expertise in real estate law as well as other related sectors such as construction. For more information about our work advising clients in this area, just contact our team on: contact@apflpartners.com