APFL & Partners Joins the Solar PV Show Vietnam 2022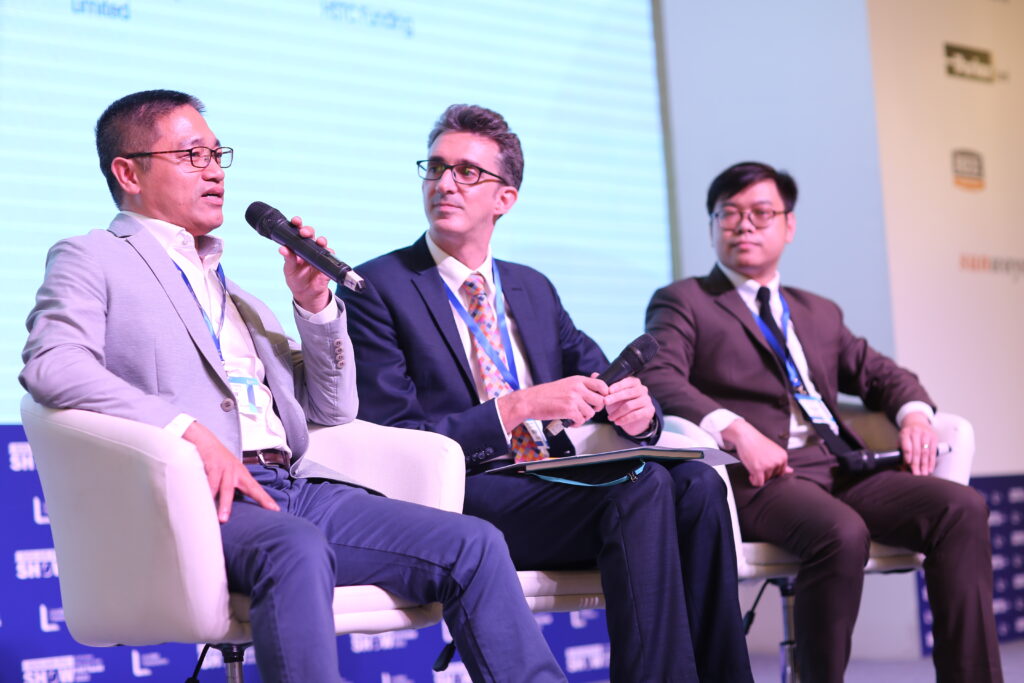 On 28 October, APFL & Partners' Etienne Laumonier chaired a panel discussion at the Solar PV Show Vietnam 2022.
Taking place at the Adora Center in Ho Chi Minh City, the event is the leading solar PV show in the region. It aims to facilitate development, investment, and partnership in the solar sector, gathering around three thousand business leaders, investors, government representatives, and other stakeholders for two days of information exchange and networking. The Solar PV Show Vietnam 2022 featured over 100 speakers and more than 120 exhibitors and sponsors.
Etienne Laumonier moderated a panel discussion entitled "From Development to Operation: How to Ensure a Smooth Transition/Post-Acquisition".
The discussion featured topics such as asset transfers; how to secure a smooth process for asset sales; what buyers are looking for when seeking new assets; how to address the strategies of various stakeholders; the impact of feed-in-tariffs (FITs), income tax, and land lease exemptions; and the future challenges and opportunities of the solar PV sector in Vietnam. The panel featured contributions from representatives of Dragon Capital, Viet Hung Power, and Raja & Tann LTC.
APFL & Partners has strong expertise in the energy sector. Our team has advised on major, multi-million dollar deals in power generation projects, and led a study of the legal environment for Build-Operate-Transfer ("BOT") projects in Vietnam, identifying the main legal and tax implications for foreign investors.
---
For more information about investing in Vietnam's energy sector, contact our team on: contact@apflpartners.com