APFL Joins "Back to Business" Event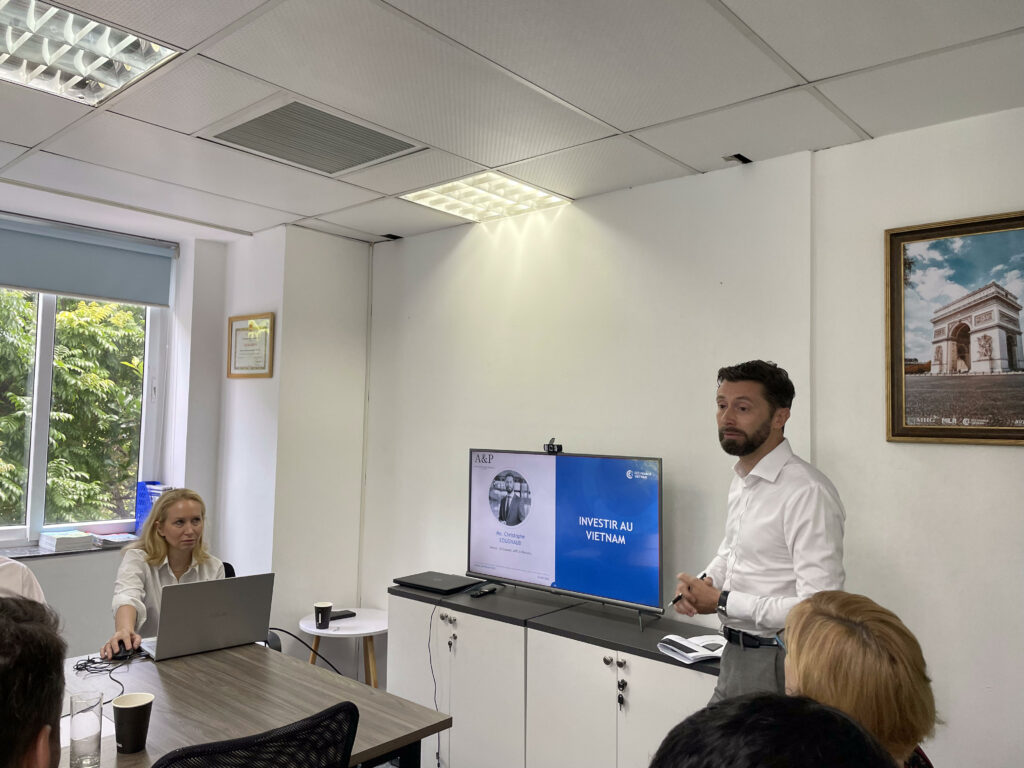 On Monday 19 September, APFL & Partners Of Counsel Christophe Cougnaud spoke at a "Back to Business" seminar. Hosted by the French Chamber of Commerce and Industry in Vietnam (CCIFV) in Hanoi, the event brought together French investors and business leaders to discuss emerging economic trends, French-Vietnamese commercial relations, and the latest legal updates.
Following an opening speech on the economic situation in Vietnam from the Head of the Economic Service at the French Embassy, Mr. Philippe Fouet, APFL Of Counsel Christophe Cougnard spoke about the recent legal developments affecting foreign enterprises.
He provided updates on Vietnam's legal framework in general, as well as specific information about the labour law and the issue of visas and work permits for foreigners working in Vietnam. This has become a hot topic for companies ever since Decree 152 tightened the regulations on work permits for foreign business leaders, managers, and experts.
---
To find out more about these issues, or to discuss investing and doing business in Vietnam, just contact our team on: contact@apflpartners.com