APFL Delivers Labour Law Seminar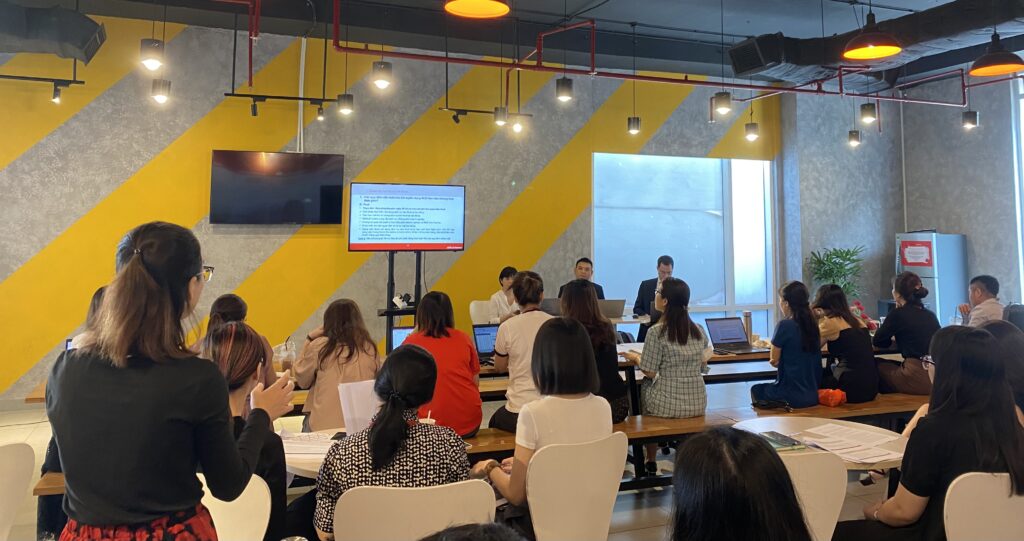 Labour law is one of the most important areas of legislation foreign-invested and domestic enterprises alike need to understand to keep themselves and their companies compliant in Vietnam.
The new Labour Code 2019 entered into force on 1 January 2021 and includes several important changes compared to the previous legislation. Meanwhile, constant changes in labour regulations – introduced through implementing decrees and circulars – mean that enterprises need to continue refreshing their knowledge of this important legislation.
For this reason, earlier this month, APFL & Partners held a seminar on the labour law for one of our clients. Partner Antoine Logeay, Of Counsel Tran Trong Binh, and Senior Associate Pham Viet Anh prepared a bespoke presentation on the implications of the Labour Law.
Presented to 40 in-house HR professionals, the seminar covered:
Relationships with individual employees: What rules need to be respected when hiring part-time workers? How can companies hire people for specific or seasonal jobs? What are the rules on overtime? And how should companies deal with disciplinary issues?
Relationships with the collective labour force: Issues included employee representative organisations, the rights and responsibilities of those organisations and of employers, and prohibited conduct in the workplace.
Data privacy and confidentiality: What are the rules around the data privacy of employees and how can these be protected?
---
The team at APFL & Partners continues to monitor the latest developments in labour and important legislative areas. For more information, or to request a bespoke presentation tailored to an enterprise's specific needs, just contact us on: contact@apflpartners.com