APFL Joins EuroCham Digital Sector Committee to discuss the Personal Data Protection Decree
APFL & Partners' Etienne Laumonier was delighted to join the European Chamber of Commerce in Vietnam ("EuroCham") and its Digital Sector Committee for a webinar this week to discuss the Personal Data Protection ("PDP") decree.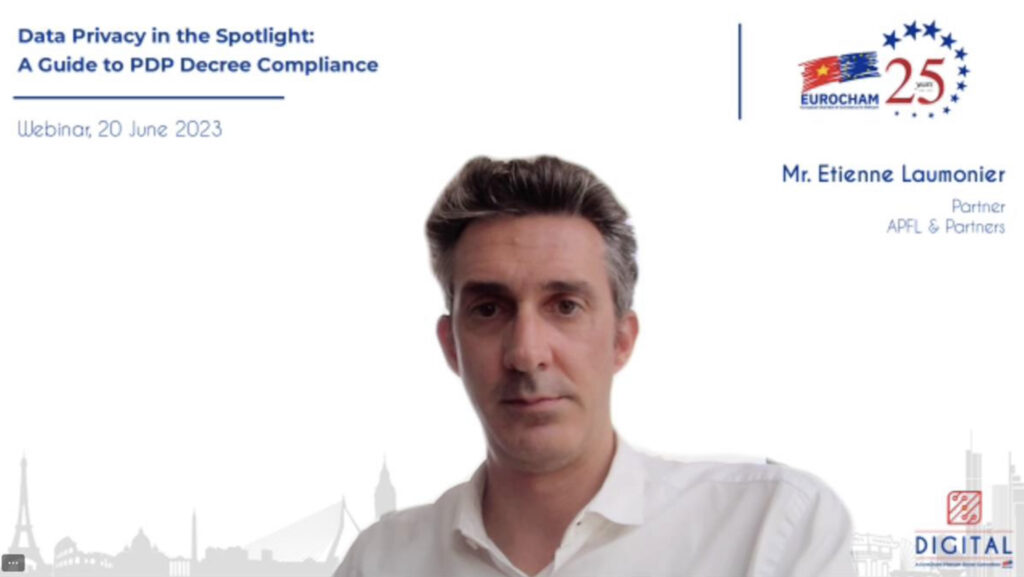 Held on 20 June, "Data Privacy in the Spotlight: A Guide to PDP Decree Compliance" featured a panel of experts from the digital and legal fields to discuss the new PDP decree and its implications for companies doing business in Vietnam.
Etienne was pleased to moderate the panel discussion, including speakers from Credify and Rouse Legal Vietnam, with topics including an overview of the PDP decree, key compliance issues, the roadmap to compliance, and the potential enforcement landscape including the implications of the third draft of the Cybersecurity Administrative Sanctions decree.
As we have written before, the PDP decree will better align Vietnam's PDP legal landscape with the EU's General Data Protection Regulations ("GDPR") through the use of concepts such as "data controller" and "data processor".
Enterprises should start to prepare now, as Decree 13 will enter into force on 1 July 2023, with a two-year grace period for micro, small, and medium-sized enterprises as well as start-ups.
---
APFL & Partners can help our clients to ensure compliance with Decree 13, including drafting their impact assessment dossiers, overseas data transfer dossiers, and overseas transfer agreements.