A&P Joins the Launch of Hoa Sen University Faculty of Law
Managing Partner Nicolas Audier and Senior Associate Pham Viet Anh attended the launch of Hoa Sen University's new Faculty of Law on 9 November, joining a host of dignitaries from the legal, academic, business and diplomatic fields to celebrate the official inauguration.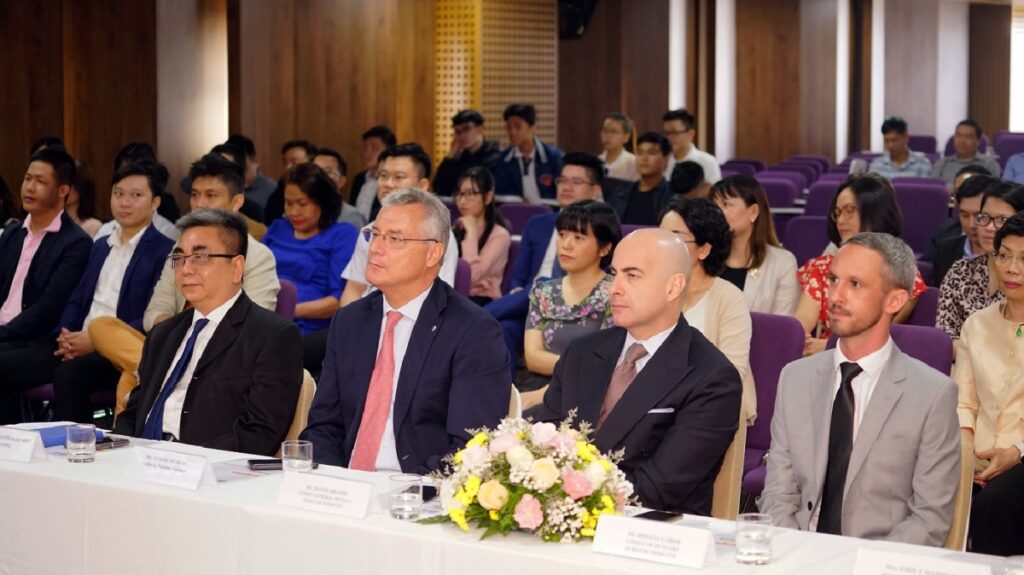 The new department has been created to help train the next generation of Vietnamese law students, with a curriculum that also reflects the growing importance of digitalization and international integration within the legal profession. With a motto of "Learning for Leadership", Hoa Sen hopes to equip its graduates for the labour market of the future with creative research and leadership skills through the latest scientific innovations and teaching methods.
The first class will enroll in the 2021-22 academic term. Audier & Partners' Senior Associate Pham Viet Anh, who was appointed Professor of Law at Hoa Sen University last month, will be one of the educators sharing her knowledge and experience with students in one of two degree programs: Digital Business Law and International Trade Law.
The students will also have a chance to benefit from an internship with Audier & Partners as part of the Hoa Sen University Internship Program. Our firm will recruit and mentor promising law students, giving them practical, real-world legal experience and a first taste of life as a practising lawyer.